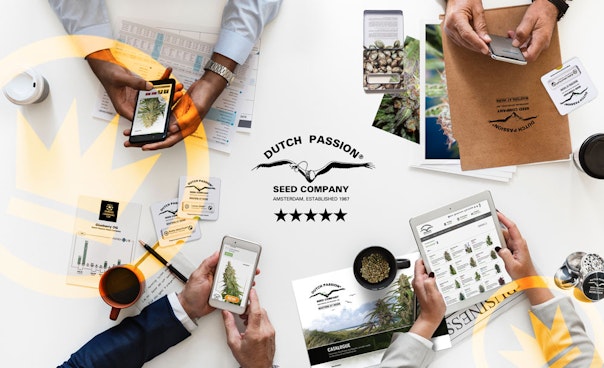 Dutch Passion
Seed Company since 1987
Dutch Passion are one of the world's oldest cannabis seedbanks and one of the few remaining original seed companies. We offer our customers a variety of original classic cannabis varieties as well as some of the very best new varieties, many of...
Highlights
The Best Genetics
Innovative
Great customer service
Dutch Passion is one of the oldest cannabis seed banks in the world and is also one of the few remaining original seed companies. We offer our customers a wide range of original classic marijuana varieties, most of which are available both as regular and feminised seeds. We started operations in 1970 and officially established ourselves as a seed bank in 1987.
Our success is based on 3 main principles.

First, we collect and breed the best cannabis genetics, to offer the independent cannabis grower the opportunity to grow their own top-quality marijuana.
Second, we constantly strive to be at the forefront of innovation. In 1990, we developed feminised seeds and recently we managed to reach another milestone with feminised autoflowering ('AutoFem') seeds. Dutch Passion has never been afraid to deviate from conventional thinking in order to offer better seeds.

Thirdly, we offer high-level customer service. We have been in the business for decades because we provide high quality and reliable seeds and have millions of satisfied customers. If a customer is not satisfied with our seeds for any reason, they can contact us for a suitable solution.
Our seed collection has never been stronger. Because we are fully focused on providing top quality seeds and safe and reliable customer service, we are still the first choice seed supplier for many recreational and medicinal marijuana growers.
Reviews
Review

Dutch Passion
Help the community by sharing your experiences with this brand.
Recent reviews