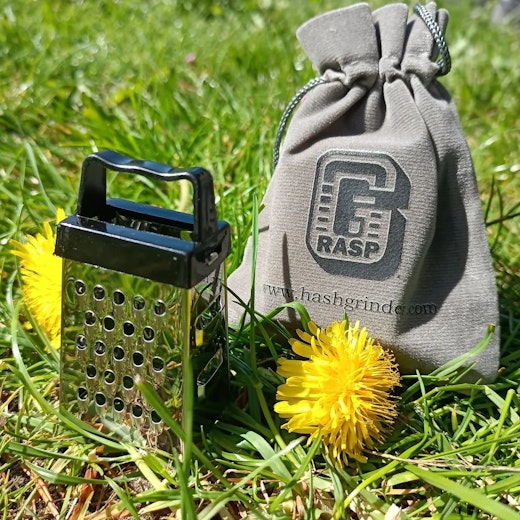 The Hash Grinder Company
Inventor of the most useful hash grinders and tools
The products such as the ZenPen® from The Hash Grinder Company® are the result of our own experience and the result of a long development process with an eye for detail and easy to use.
Highlights
Super fast delivery time
Easy to use
Dutch design
Follow

The Hash Grinder Company
Due to the use of materials, our products are of high quality. In addition, with a product like the ZenPen®, a lot of thought has gone into the intersection point that can be pressed into the HASH, about the grip and how you can achieve the best hash string ever.
G-Rasp

A great packaged mini grater for crumbling Hash and Weed. Super handy! Specifications: Material: stainless steel (3Cr13) Colour: black Package weight: 0.017kg Package sizes: 68mm x 37mm x 27mm + VELVET BAG IN 3 COLOURS: BLACK, GREY, GREEN Size: 90mm

ZenPen

ZenPen® comes with Authenticity Certificate. Specifications: 15 grams 70 mm long 8mm wide (cutting head) 2mm hole (hash-string) Internal rod and external cylinder are made of stainless steel Clip is made of stainless iron
Reviews
Review

The Hash Grinder Company
Help the community by sharing your experiences with this brand.
Recent reviews
🥦
06-03-2023
Top spullen! Goede kwaliteit en goede service
🚀

01-10-2022
Very handy tools! Love it! 👋🏼