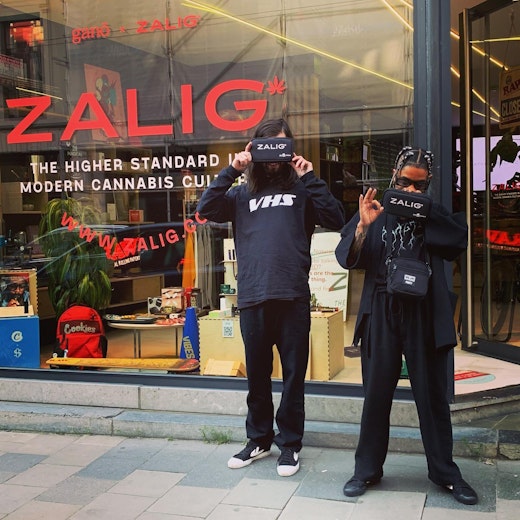 ZALIG
The Higher Standard In Modern Cannabis Culture
Zalig is a cannabis shop from Belgium, located in beautiful Ghent. In the beautiful authentic city centre, one great shop stands out - that is Zalig. Zalig represents every quality brand in the world.
Highlights
Specialised range
Physical shop
Knowledge and service
Say Ghent, then you say Zalig. Zalig is Belgium's premier cannabis boutique and the reason thousands of people travel every year to see this beautiful shop and try products. Passion for the industry can be found in every seam of the premises and the products are top quality. If you're in Ghent, be sure to visit.
Cookies x Stündenglass Gravity Hookah

Designed in collaboration with legendary Bay Area rapper and entrepreneur, Berner, this Cookies version features Cookies' original logo and signature colourway.

Keith Haring tray

The K.Herring tray comes securely in a box with foam inserts. The durable walls of the packaging are decorated with Herring's art and signature.

Aerospaced Grinder 63mm - 4 Parts

Aerospaced by Higher Standards, the luxury smoking authority, sets the standard in grinder quality. These grinders feature aircraft-grade aluminium and sharp, diamond-shaped teeth that finely shred material to an even consistency.
Reviews
Review

ZALIG
Help the community by sharing your experiences with this brand.
Recent reviews